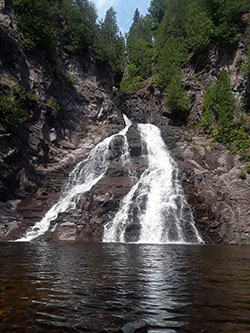 Between writing, art, reading, juggling work items, and exploring our new area, I listen to a wide variety of podcasts. This week I listened to two interviews (by different podcast hosts) that talked about the importance of play when we create art. Both of the artists (one a sculptor, the other a comedian) talked about how a sense of play made them feel happier and stoked their creative fires. It also helped them view the world in a more positive light.
I've heard this idea before, but the reminder was timed perfectly. I fell into super-serious mode and forgot that writing and painting are fun. I got wrapped up in trying to find just the right words, colors, or techniques instead of letting playfulness be my guide.
Since today is the first day of the month, I want to approach my writing and paintings with a sense of play for the month to see what happens. Maybe I'll think of a paper and dice game that I can create to go with it.
What am I playing with this week?
My romance novel. It took a few turns that I'm exploring. I'm enjoying the characters. I'm guessing I'm about 75% done with the draft. If I play well (haha), I think I can have it finished by the end of next week.
My fantasy novel came back from my copy editor. It's awaiting my attention. I plan to have the edits and cover designed by next week.
That's it for the writing updates. As usual, I plan to continue to play tourist along the Northshore of Minnesota. There's so much to see and do.
Enjoy your week. I hope you get time to play.