Happy New Year!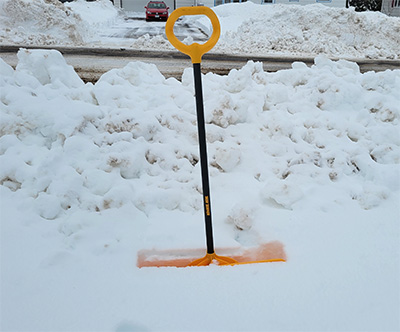 I hope every had a safe and fun holiday season. Through the month of December we received nearly three feet of snow and -25 below windchills. There were a few days where even my snow-loving husband had gotten tired of shoveling every day. The snow piles are above my head. The day our blizzard hit, I spent a large portion of it shoveling and missing the fluffy snow in Hailey, ID. The snow here in Silver Bay, MN was heavy because the temperatures got up to 37 degrees.
As for my writing, I finished the romance novel (right before Christmas) that I had been working on. I sent it to my copy editor at the end of November. I expect it back by the end of January. I also finished a few short stories in December that I submitted to some anthologies.
The New Year brings hope and excitement. I have some big goals for the New Year, which means I have a lot of writing to do. I plan to post weekly updates on what I'm doing, photos of our area, and anything else that comes up. One thing I've noticed about writing stories is that the more I write, the more ideas I have, so I'm not worried about getting stuck wondering what to write next. I love it.
I've also been writing a blog series for my art blog to help me figure out the most important things for beginners to know for drawing, acrylic painting, and nature journaling. I'm scheduled to teach three community education classes that start in February and go through April. Art is almost as much of a passion for me as my writing and as I'm creating the class materials, I'm seeing that I know a lot more than I realized.
When I have my art blog functioning, I'll put a link to it for those of you who are interested.
May you have an enjoyable week.