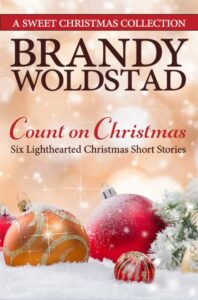 I'm super excited to announce the arrival of my short story collection, Count on Christmas.
Originally, I planned to release it with five stories, but had so much fun I wrote six. The collection contains contemporary stories, some with new friendships, a couple of love stories, and one magical story. All of them are set around Christmas time.
To learn more about the collection, you can visit my book page for more details.
I hope you enjoy reading the stories as much as I enjoyed writing them.
You can purchase my book where ever you purchase your e-books. If you prefer print, you can order a copy through Amazon.
Merry (Early) Christmas!