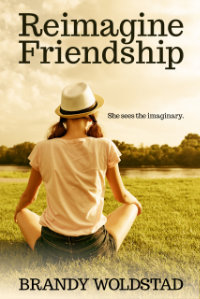 Jasmine's birthday gift blurred the line between real and imaginary.
How can she help make the imaginary real?
Reimagine Friendship tells the story of two friends who need each other in a beyond imaginable way.
If you enjoy humorous tales with imaginary friends, buy Reimagine Friendship today.
Purchase E-Book
The Story Behind the Story
I never had an imaginary friend growing up, but loved stories with imaginary friends. Some of my favorite stories involved adults having imaginary friends. This idea inspired me to write an imaginary friend story for a teenager.