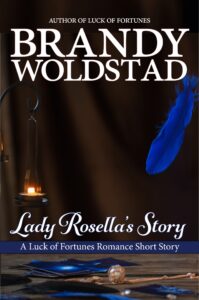 This story is a short story written about the fortuneteller in my novel, Luck of Fortunes.
Rosella May's life fell apart when she the day she ignored her numerology prediction.
Now she needs a plan to pull her life back together.
When a carnival appears in town, an opportunity lands in Rosella's lap that shifts her life in an unexpected direction.
Enjoy a sweet, romantic short story about the surprises that appear in unexpected places.
Purchase Ebook
Purchase on Amazon
Purchase on Kobo
Purchase on Barnes & Noble