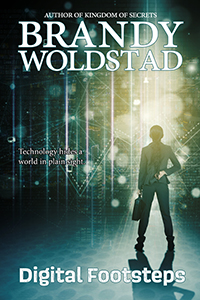 Adriana's tech-savvy parents frequently test her with computer puzzles and physical drills with no explanation.
The night Adriana wakes to the home security system going off, she believes her parents created another test for her.
Adriana's strange life grows stranger when she follows the rules instilled in her from childhood and uncovers a tech world hidden in plain sight.
If you like young adult, science fiction adventure stories, read Digital Footsteps today.
Purchase E-Book