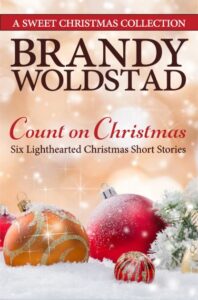 Count on Christmas contains six sweet Christmas short stories written by Brandy Woldstad. The contemporary stories capture the love, touching moments, and the cheer found during the holiday season.
The following stories appear in the collection:
A Letter and Pepperkaker
Loving Christmas
Sculpting Christmas
Christmas Memories
Christmas Connections
Three Days of Christmas
If you enjoy Christmas stories of love and friendships, get Count on Christmas today.