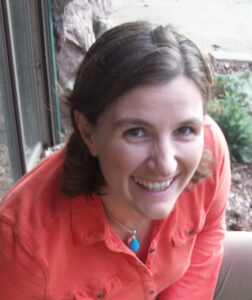 So much of my training as a marketer has taught me that I need to focus on one thing. While this may be an excellent idea for some products, I'm finding it hard to do so with my artist and author website. I don't like splitting myself into two, so for now, I've put my two interests together.
About Me as an Author
I love writing stories both short and long. My goal as a novelist is to give you a few minutes (or more) of escape from your daily busyness.
I tell stories that look at the world through humor, curiosity, adventure, and love. If my stories draw you in and maybe even make you smile, I've done my job. If I get you to laugh, it was a total accident, but I'm super glad. While most of my stories have contemporary or science-fiction settings, I occasionally dabble in magic because I have a private fantasy of owning a magic wand that actually works.
About Me as an Artist
When I create, the world disappears and all that matters is what is before me. My goal is to create pieces that make you smile and feel energized or relaxed (depending on the piece). I love the complexities of color. It's amazing how a simple change in a shade can evoke a completely different feeling to an art piece.
The funny thing is that before 2014, I truly believed that the only way I could create art was with a pencil. My attempts at colorful art never worked the way I wanted it to. I figured the only way I'd be able to create anything colorful was with Sculpey clay. Then I discovered an advantage of being a homeschool parent.
In 2014, I took an online acrylic painting class for homeschoolers with my kids. Not only did I discover I loved to paint, I learned I could actually make colorful art! While I'd love to say that I let my love of painting consume me, I am only human, and there were other things that took me away from art.
I've been working on my art again and feeling that deep stirring that I'm doing something I was meant to do. I've experimented with acrylics, watercolors, gouache, oils, pastels (both soft and oil), colored pencils, Inktense pencils, graphite, and watercolor pencils. I don't have a favorite art medium at the moment. I enjoy the advantages and challenges that each art medium presents. I'm also a huge fan of variety. As long as it's colorful, I'm happy.
The goal of my blog is to:
chronicle my transition into a creating career,
hold myself accountable to my goals,
connect with readers, authors, and artists,
share my art pieces,
share my short stories,
announce the release of my novels,
sell my novels,
show and sell my current artwork, and
have fun.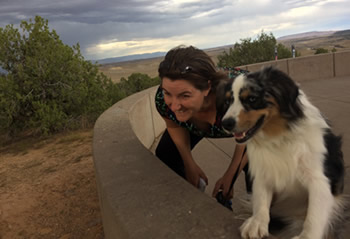 Some random tidbits about me:
I've been married to my college sweetheart for 20 years.
I homeschool my teenagers.
I love to travel and explore new areas.
Geocaching is among my favorite activities as a way to find places I didn't know about.
If I don't get outside at least once a day (most days it's at least three times a day), I run the risk of turning into Baba Yaga.