During the work week, I post pictures of the projects that I'm working on. My goal is to post something daily. Often, I have at least two projects going because I love variety.
The pastel portrait of the little guy is coming together. I had to work on a different section today because the little guy's eyes are giving me some problems. I'm not sure what I need to adjust, but I've learned sometimes if I move to something else the solution comes to me.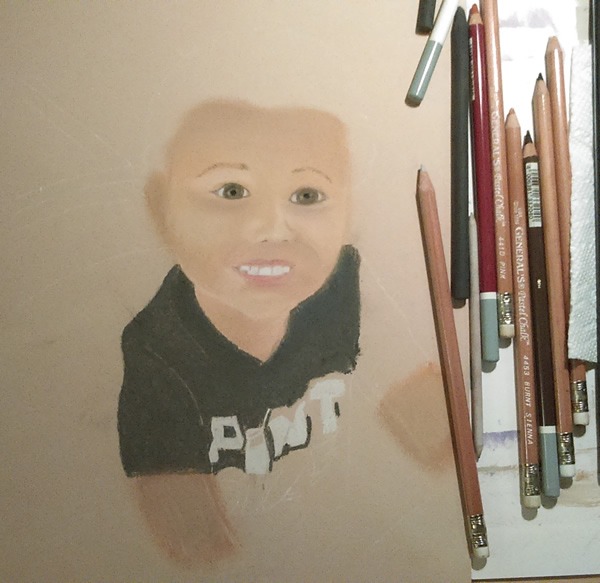 I think I'm at the halfway point with the portrait. I'm getting excited to see the finished project.